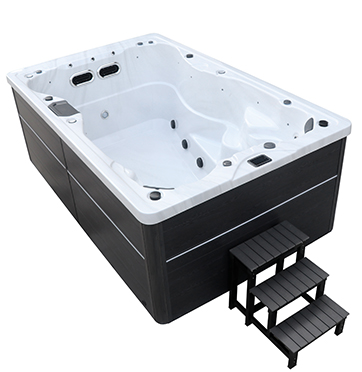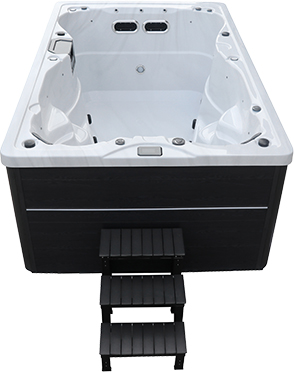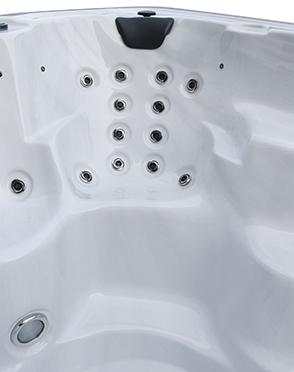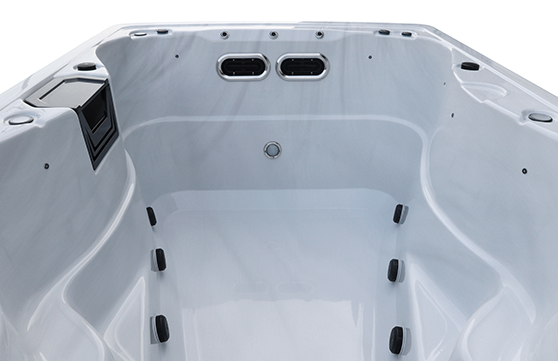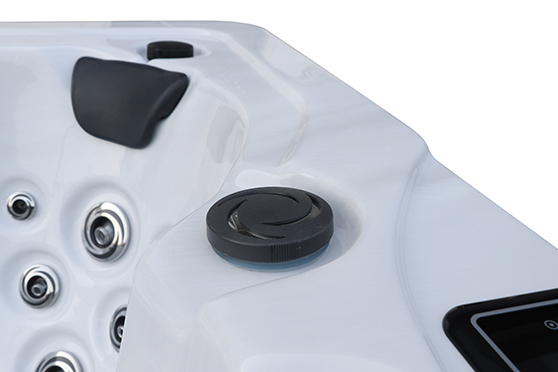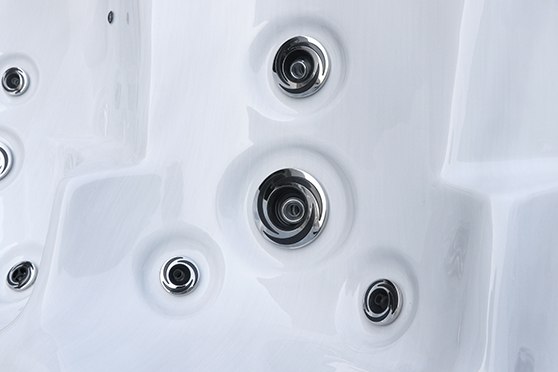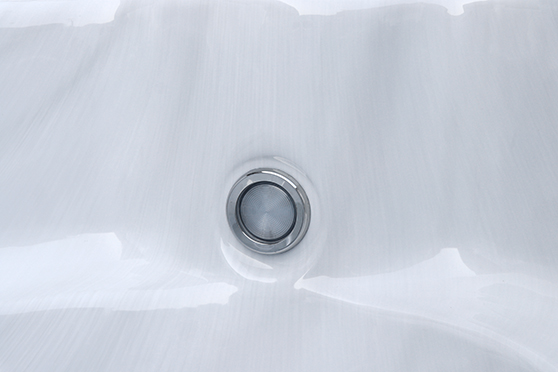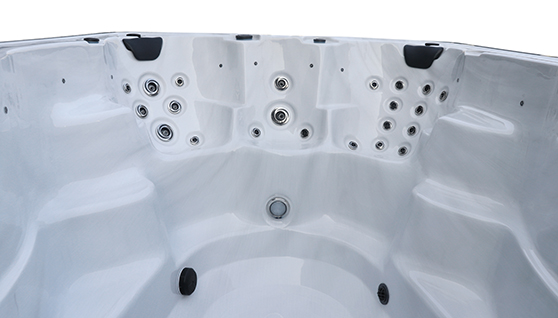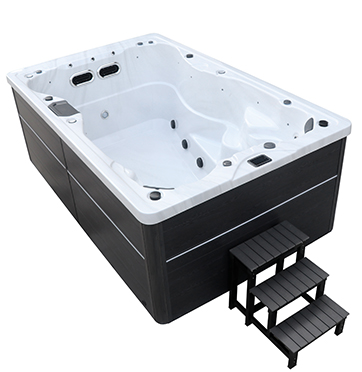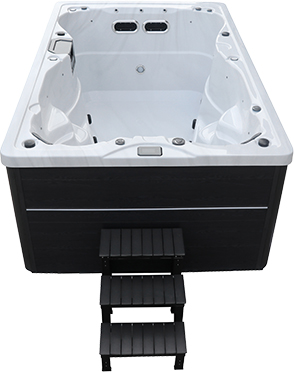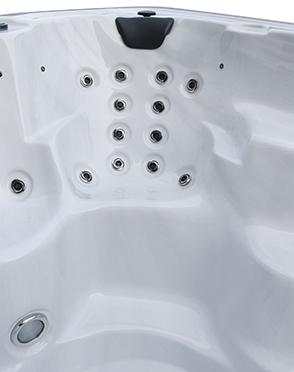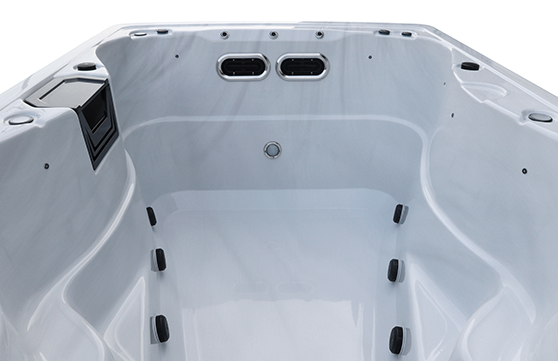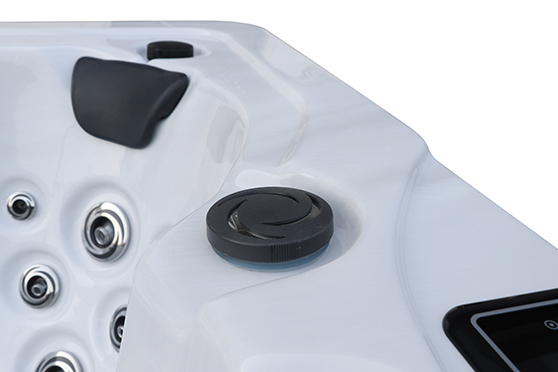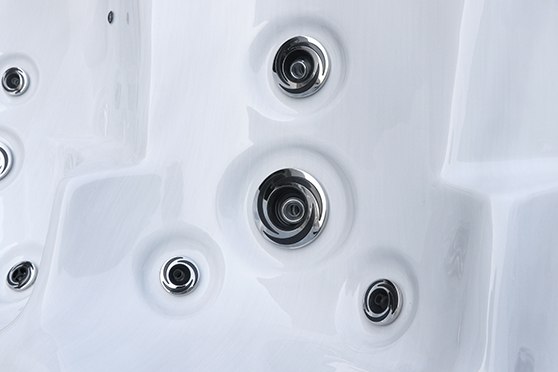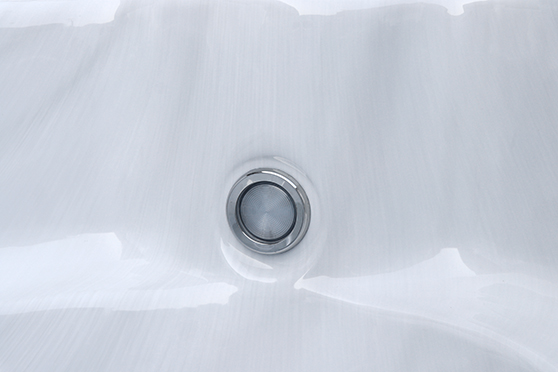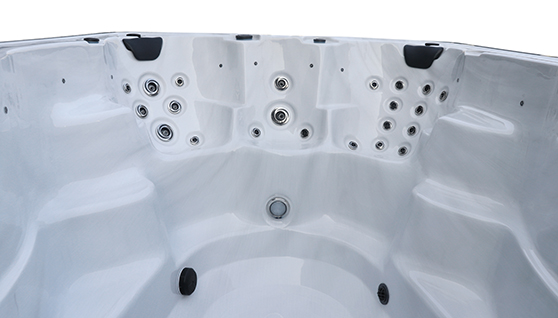 Atlantic 12
Bellagio's Atlantic 12 combines all the benefits of a spa and a pool into one. The perfect place to spend time relaxing with the family year-round. The large swim area is designed with your exercise needs in mind. Virtual endless swimming and aquatic exercise that can be enjoyed any time of the year.
3660 x 2280 x 1310 mm / 144 x 90 x 52 inch
Design Your Cabinet
Inquiry
Product Features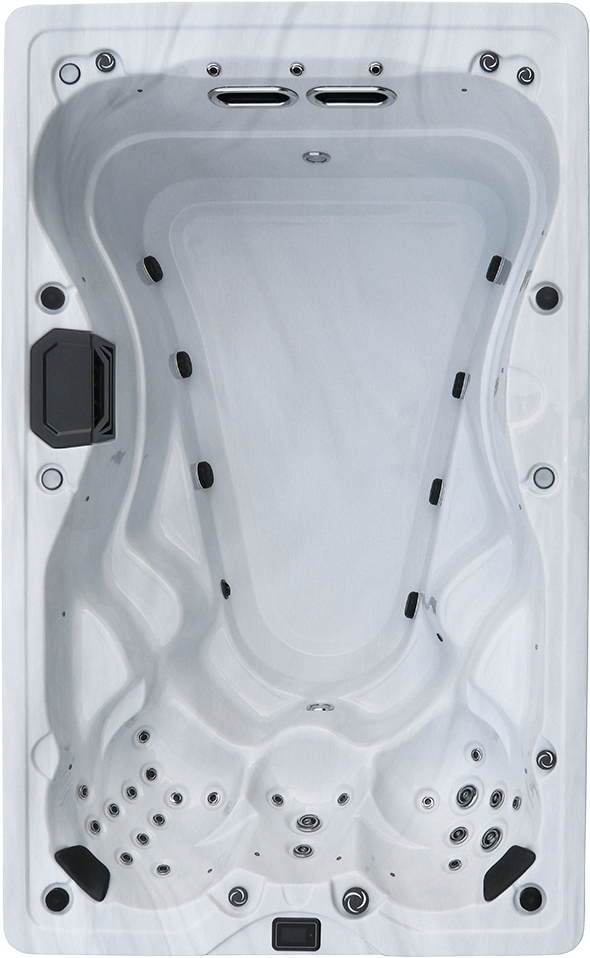 1. Water Purify System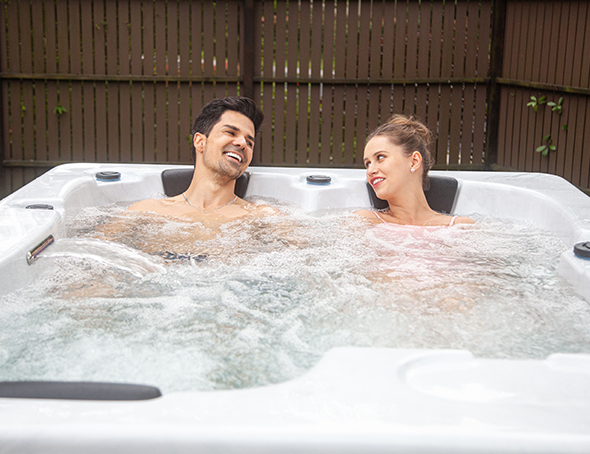 Water Purify System utilizes a hot tub circulation pump to maximize efficiency in spa heating and filtration. The hot tub circ pump moves water through the filtration system, filtering the water when the spa is not in use, ensures hot tub water remains filtered and heated evenly.
2. Pure Relaxing Hydro Massage System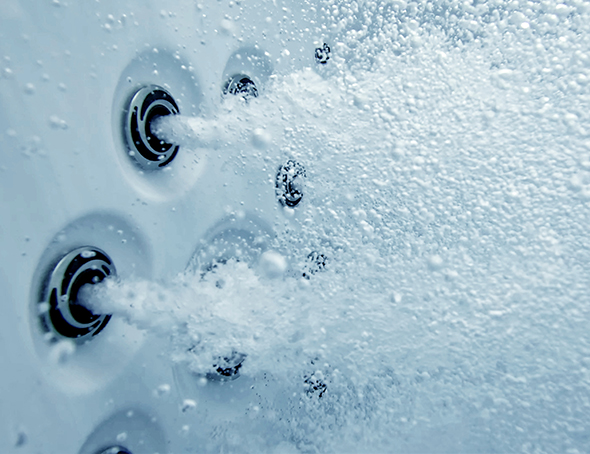 Different angles of jets correspond to different body parts for different massage effects an arc-shaped design that is suitable for the relaxation of the human body.It also acts as a massage while allowing you to enjoy leisure and entertainment in the water.
3. XX Jets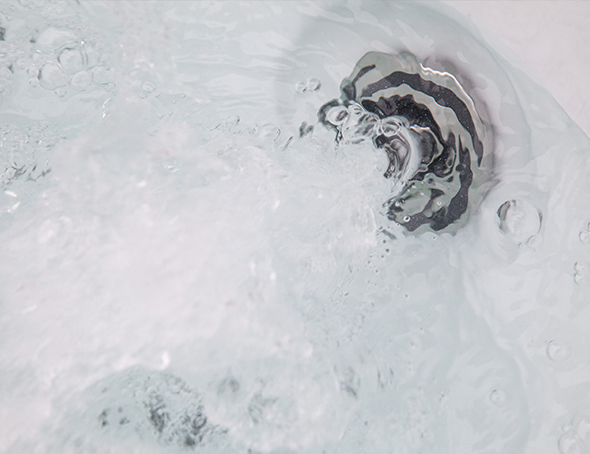 XX Jets with nozzles add a decidedly upscale and distinctive look, have fully adjustable velocity with all types of Jets directional, rotatary…
4. Ergonomic Design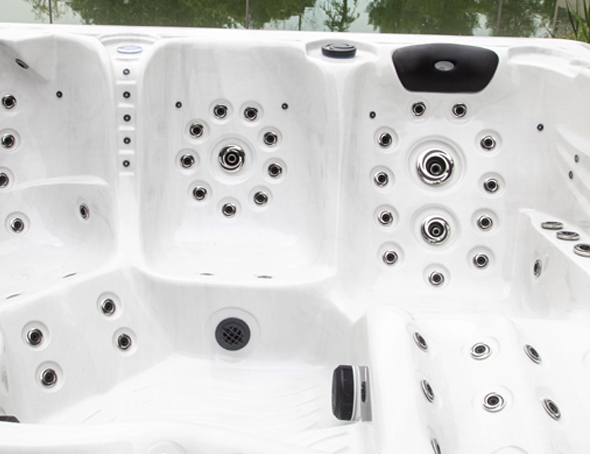 From the minute you sit down, you'll feel the difference. Our engineers created seats that complement the contour of your body, making it easy to relax, naturally. Once you're wrapped in comfort of the form fitting seats, strategic jet placement delivers targeted hydrotherapy from head to toe.
5. The Pro Top
A high density cover work together to maintain water temperature. Proper Insullation package suit for various climate are available for customization.
6. Sanitation Elements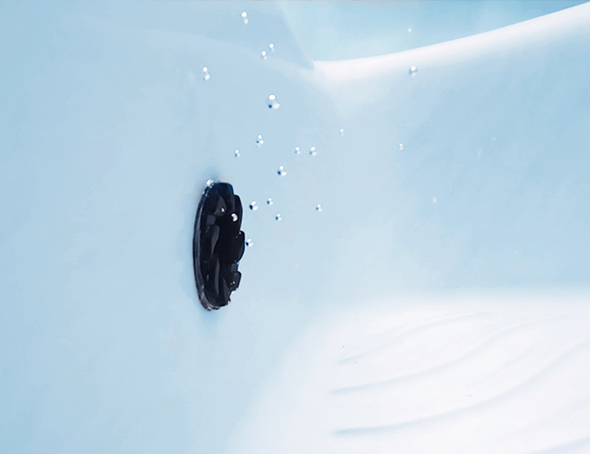 The Ozone System releases a super fine mist that works with your sanitizer to kill bacteria and other organics. Your hot tub will require less maintenance and chemicals.
Product Specifications
JETS SPECIFICATIONS
Total Jets(without blower)
26 Pcs
STANDARD PUMPS CONFIGURATION
2 x 5.0HP, 2.5" connection
1 x Gecko Circulation Pump
FILTRATION AND PURIFICATION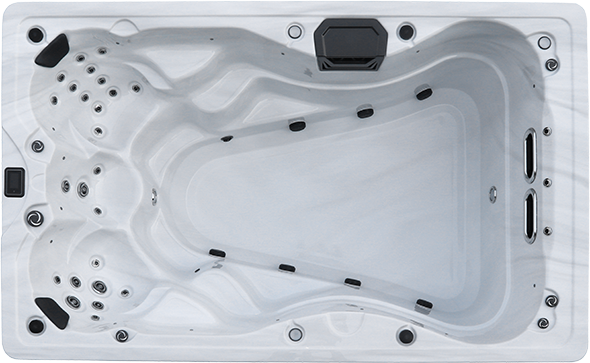 PDF Download
Accessories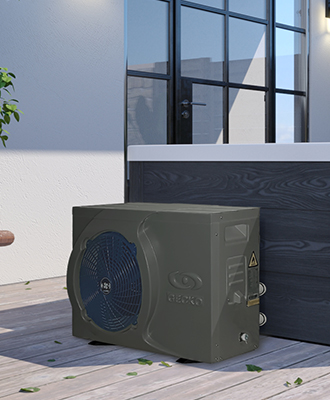 External Heat Pump
World-class, quiet and efficient. Save up to 75% energy consumption in comparison with electric elements.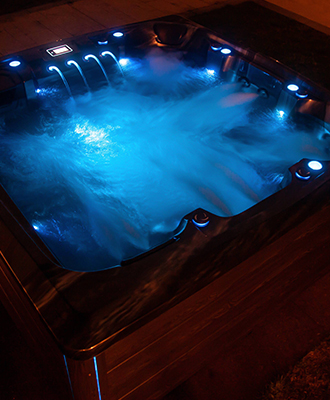 Premium Lighting System
Illuminate your spa to suit your mood with our LED lighting systems. Whether you are looking for a romantic and soothing lighting backdrop, or a more dynamic and bright scene for a get-together, the choice is yours with our completely customisable lighting system.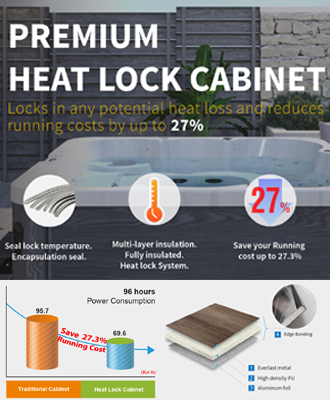 Extreme Heat Lock System
The best isolation system in spa industry, easily save up to 70% power comsuption comparing traditional hot tubs.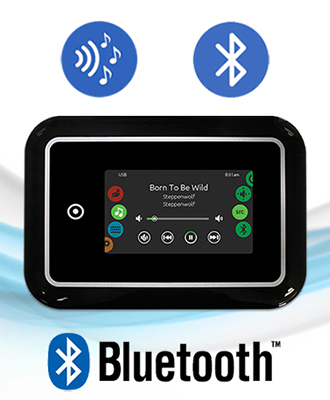 Bluetooth Entertainment System
Streamed from your spa, your favorite music never sounded so good! Awesome sound quality All in one audio system and power supply Full control of your audio from spa side.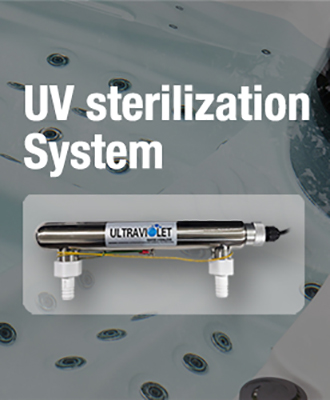 UV sterilization System
UV spa disinfection is a cutting-edge, non-chemical process that uses germicidal UV light rays to sanitize hot tub water. Ultraviolet spa disinfection units emit a high intensity germicidal light ray that alters or disrupts the DNA or RNA of targeted organisms such as algae, bacteria, and protozoa. The highly concentrated electromagnetic energy also destroys organic matter found in hot tubs and spas, eliminating the formation of dangerous chlorine by-products.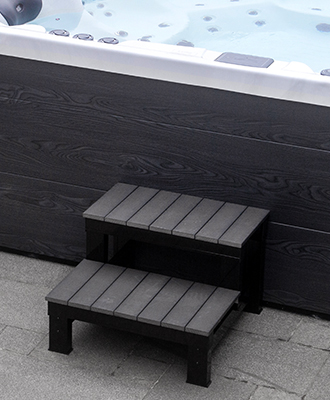 Easy-Entry Stair
Easy for everyone to climb in and out your spa, Bellagio Spa side stairs are designed to match your spa cabinet.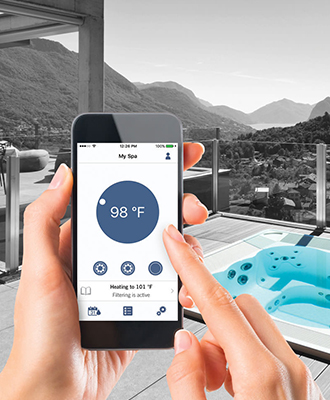 Wifi Control
The Wifi Control eliminates all the complexities of connecting your spa to the Internet and transforms your smartphone or tablet, into your ultimate mobile remote control.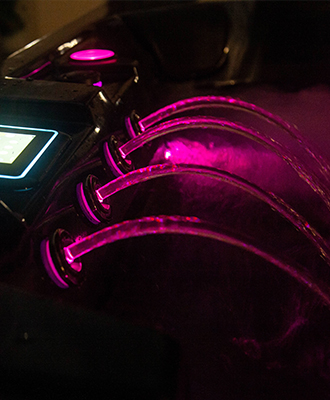 LED Cupholder
You will enjoy staying in our hot tubs.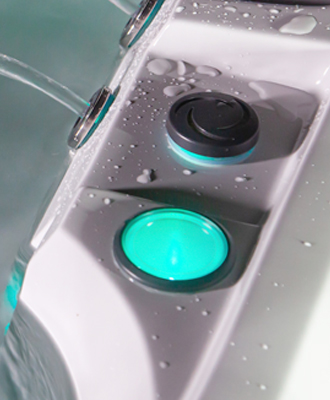 Fountain and Waterfall
Feel the pleasure to drink in our hot tubs.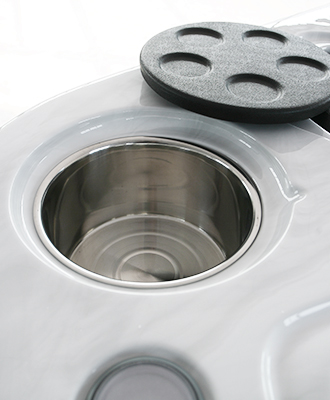 Ice Bucket
Beer, soft drink, water, you will like to drink cold when your body is hot.